Good nutrition is our mission!
MOCO was founded in 2017 on the belief that healthy nutrition doesn't have to be a luxury — Mother Nature has all the good things we need.
We have faith in our products that not only taste fantastic but are also nutrient dense and so easy to consume. But, most of all, we believe ultimate health is linked to having fun along your journey. So – no stress!
Now that you are here, take a look around. Read up, test our products and let us know what you think. We love feedback.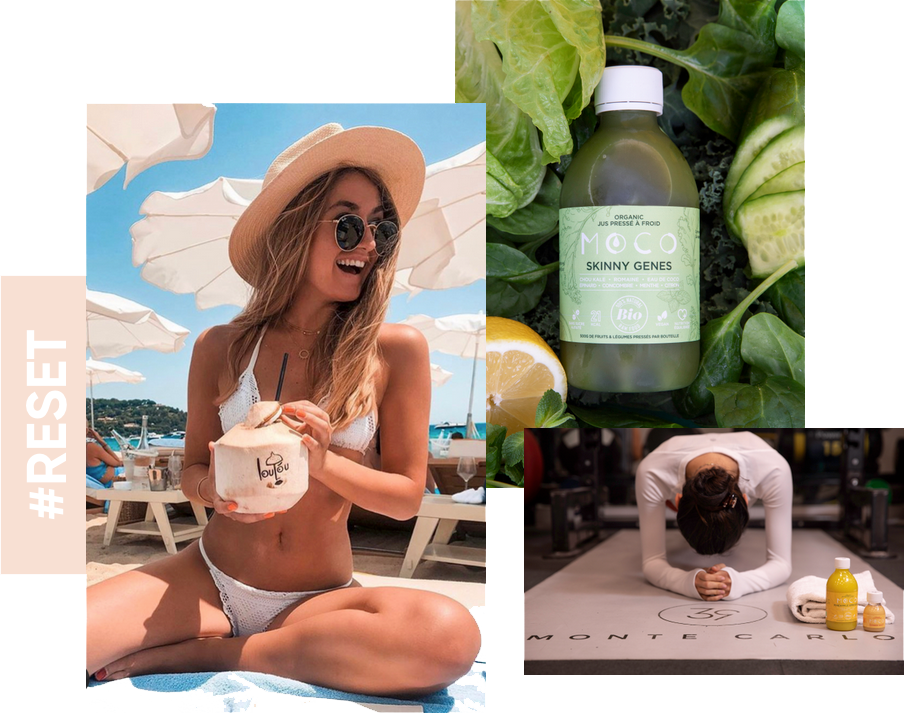 We are proud to say that our produce meets the highest organic farming standards. All our products are natural, plant based, dairy/gluten free with no added sugar or preservatives for your health state of mind.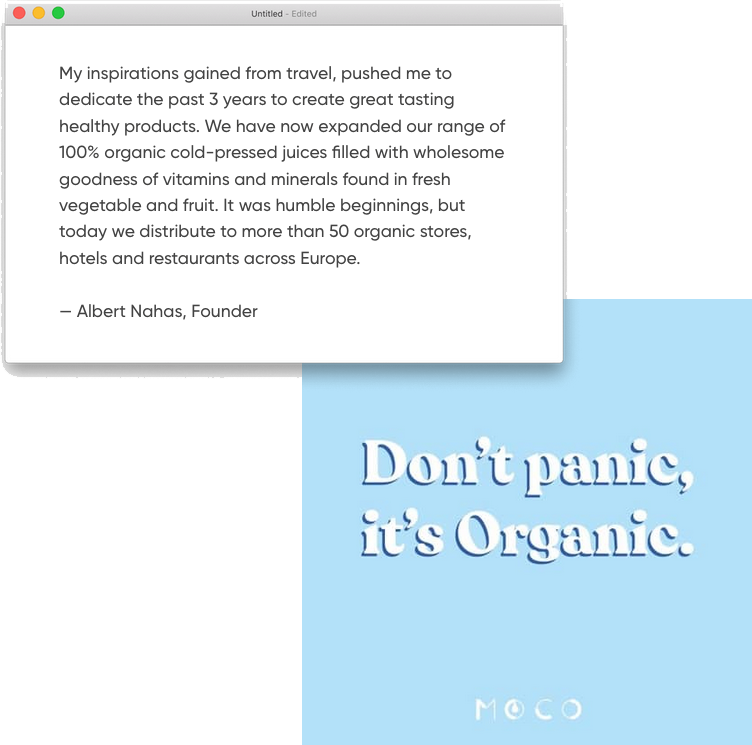 Advocating a healthier future
We have decided to be part of a global movement of brands using business as a force for positive change. When it comes to packaging, it's not just what's inside that counts. Our bottles are BPA free and fully recyclable. Also, our juicing pulp is used by local bakers as ingredient or by farmers as feed for their animals.
Get in touch to learn more about our sustainability goals